SUPPORT MY PLAN
TO UPGRADE YANGTZE AVENUE PARK
We have a large park space available at Yangtze Avenue Reserve, but very few facilities for local families in the area.
I believe we need playgrounds and facilities for local families.
That's why the McGowan Labor Government will deliver $100,000 for upgrades to Yangtze Avenue Park
I'm proud to deliver on this commitment to local families after years of campaigning for these facilities.
Support my plan by filling out the form below.
Please feel free to share this plan with our community.
MY 2018 CAMPAIGN TO UPGRADE YANGTZE AVENUE PARK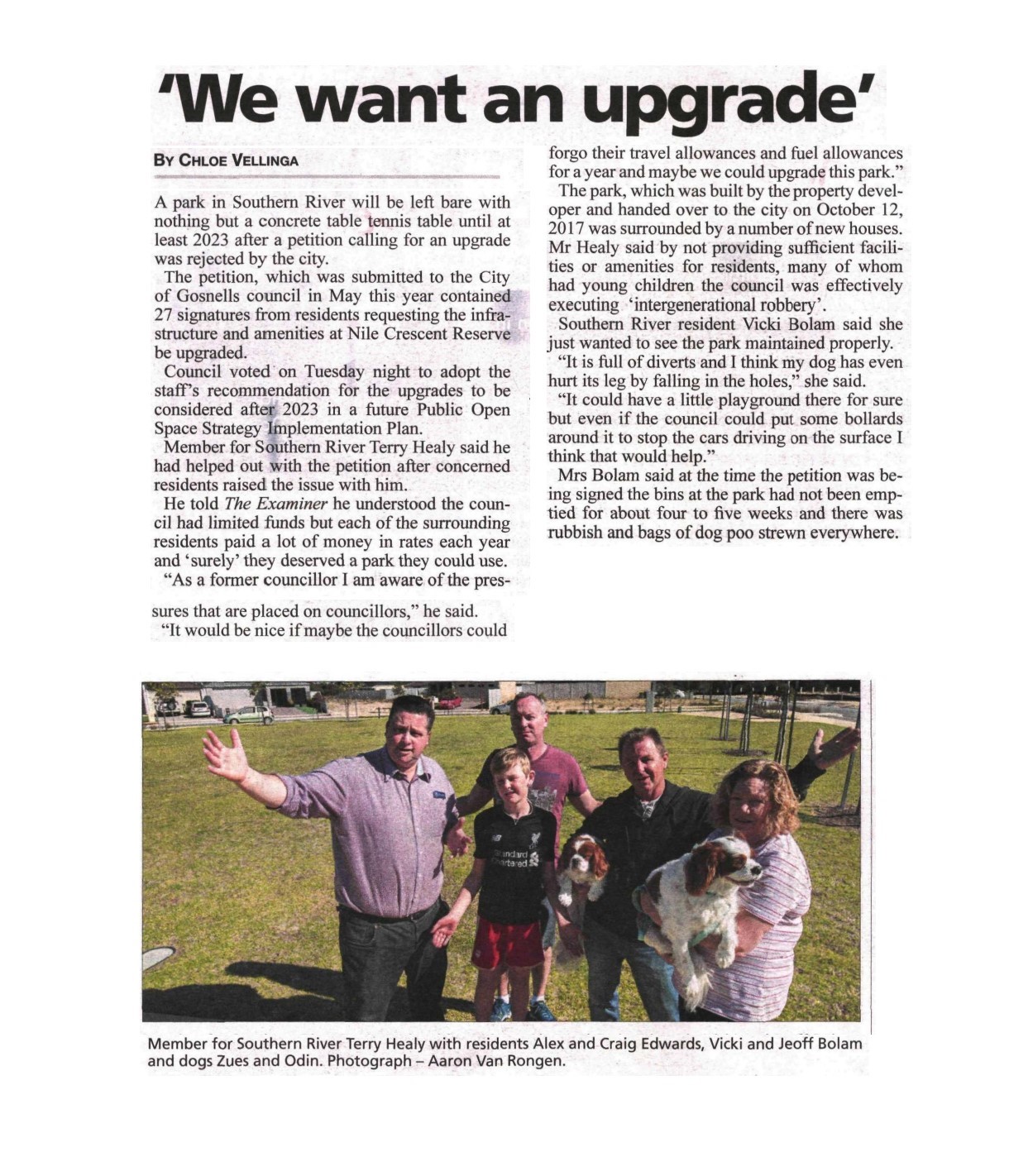 Gosnells Examiner
Thursday 30/8/2018
Page 11